90 Best Homeschool Mom Blogs and Websites
Follow Top 90 Homeschool Mom Blogs from one place on Feedspot Reader
The
best Homeschool Mom blogs
from thousands of blogs on the web and ranked by traffic, social media followers & freshness.
Homeschool Mom Blogs
Here are 90 Best Homeschool Mom Blogs you should follow in 2023
US
Hip Homeschool Moms is a Community for Families Living the Home Education Lifestyle. This blog is for all those interested in homeschooling. Their goa...l is to connect homeschool moms together for encouragement, information, friendship & fun.more
hiphomeschoolmoms.com
162.1K 28.5K 25.9K 1 post / week Mar 2012 DA 47 Get Email Contact
Toronto, Ontario, Canada
I'm a homeschooling mother to 3 kids who are 9, 13, and 19. I've been homeschooling for 13 years and through all of these years have kept scie...nce fun and relaxed while allowing the kids to choose what they study for science. Science is now a time my kids look forward to, no more complaints, they remember what is taught and more importantly, they're having fun even when experiments don't work.more
livinglifeandlearn..
963 19.1K 3.5K 1 post / day DA 47 Get Email Contact
US
Hi, I am Erica Arndt a Christian Homeschool mom with a wonderful husband and 4 precious kiddos! Confessions of a Homeschooler is a blog full of homesc...hooling ideas, resources, and printables. It quickly morphed into a place for sharing ideas and resources with other homeschoolers! And now we've even added in our cooking, quilting, and crafting adventures too!more
confessionsofahome..
82.5K 7.5K 53.2K 3 posts / week DA 52 Get Email Contact
San Diego, California, US
On Living Montessori Now, I also homeschooled my kids through high school. Deb Chitwood writes about using Montessori principles and methods in Montes...sori schools, traditional classrooms, homeschools, parenting, and life in generalmore
livingmontessorino..
220.5K 13.4K 25.9K 1 post / week DA 49 Get Email Contact
New York City, New York, US
I'm Jamie C. Martin, and I hold the title of an editor around these parts along with the titles of mama, wife, teacher, and author. On the Simple ...Homeschool blog, you'll find inspiration and help as a homeschool mom. Key Topics covered are curriculum, family time, field trips, methods & philosophies, mom's education, and organization.more
simplehomeschool.net
160.7K 10.1K 12.3K 2 posts / week DA 48 Get Email Contact
Hi, I am Beth Gorden; I am the mother of 6 treasures and the creator of 123 Homeschool 4 Me.123 Homeschool 4 Me helps parents, teachers, and homeschoo...lers make learning FUN for kids. One can find printable worksheets and activities to make learning fun! K12 math, language arts, alphabet, history, science, & more!more
123homeschool4me.com
98.3K 5.1K 11.6K 5 posts / week DA 54 Get Email Contact
Youngstown, Ohio, US
Hi, I am Patty Moliterno wife, homeschooling mom, born and raised in the Midwest. My blog includes posts related to Disney, homeschooling, movies, and... being gluten-free.more
amothersrandomthou..
12K 10.7K 1 post / week DA 26 Get Email Contact
Mississippi State, Mississippi, US
Hey there! We are Wendy Hilton and Trish Corlew, the owners of Weird, Unsocialized Homeschoolers. Our goal is to be real and to write about the good, ...the bad, and the ugly of homeschooling. We both love homeschooling our kids, and really, we wouldn't trade our lives for anything, but it's not all rainbows and unicorns, and we won't try to convince you otherwise.more
weirdunsocializedh..
59.3K 4.9K 1.6K 1 post / month DA 44 Get Email Contact
Florida, US
Hi, I'm Clare founder of Homeschool of One a space where I share homeschool activities, homeschool tips, and all of the homeschool curriculums we ...have come across, plus free educational printables. Homeschool of One is a blog that offers tips, tricks, and freebies for those who are trying to homeschool.more
homeschoolof1.com/..
1.3K 5.2K 3.4K 5 posts / week DA 25 Get Email Contact
Hi there, I'm Ami. I created Homeschool Share in 2004 as an online hub where homeschool moms could have a place to share literature-based unit stu...dies they had written.more
homeschoolshare.com
57.1K 2.5K 1K 4 posts / month DA 46 Get Email Contact
Oregon, US
Hi, I am Tauna wife to a wonderful man and a homeschool mom to six. My goal is to encourage you and connect you with tools and resources to help you i...n your daily life. Here's what you'll find at Proverbial Homemaker: Homeschooling and family discipleship, Keeping the home, and Encouragement for your walk with Christmore
proverbialhomemake..
20.5K 6.2K 5.9K 1 post / month DA 45 Get Email Contact
Memphis, Tennessee, US
Jimmie Quick, co-founder and current owner of iHomeschool Network, is a freelancer, entrepreneur, and veteran homeschool mom. iHomeschool Network Blog... Covers articles on extracurriculars, fine arts, high school, home & family, language arts, preschool, style and methods, special needs, and more.more
ihomeschoolnetwork..
12.4K 1.5K 9 posts / month DA 46 Get Email Contact
Bryan, Texas, US
I'm Kerry Beck, your hostess. I'll be sharing the lessons I've learned in homeschooling and fun ways you can get your kids to 'love learni...ng'. I'm using this site to come alongside homeschool moms to make your life easier.more
howtohomeschoolmyc..
5.2K 4 posts / month DA 39 Get Email Contact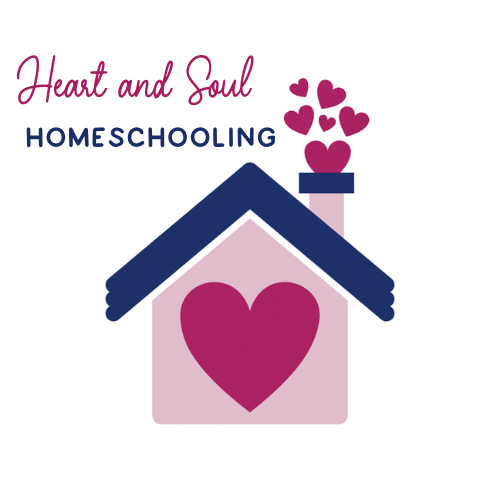 Hi, I'm Sara Jordan, a writer, speaker, and homeschool consultant. I love supporting homeschool moms in their essential work and personal growth. The ...latest blog posts on Heart and Soul Homeschooling provide tips, how-to's, encouragement, ideas, and inspiration for homeschooling. Literature-rich, delight-directed learning is my specialty.more
heartandsoulhomesc..
11.7K 16.4K 1.2K 3 posts / week DA 43 Get Email Contact
Cleveland, Ohio, United State
Hi! I'm Colleen, gifted specialist, educational consultant, author, speaker, and homeschool mom of four gifted/twice-exceptional kids. I help fami...lies like yours trust themselves to embrace the adventure of a delight-directed approach to education with lessons, challenges, tips, classes, and a community of like-minded kids and their parents.more
raisinglifelonglea..
50.2K 9.5K 14.2K 1 post / day DA 44 Get Email Contact
I am a former English teacher, now a stay-at-home mom and blogger. Happy Strong Home is a natural parenting blog, catering to parents who seek to move... towards a natural lifestyle whether in their food, family, or educational choices. I love writing about the many facets of parenting, from homeschooling classically to traveling with kids, trying new recipes, or testing out baby gear.more
happystronghome.com
8.8K 6.9K 2.1K 1 post / week DA 35 Get Email Contact
Hi! I'm Brandi a classroom teacher turned homeschooling mom turned online teacher. At Mama Teaches our mission is to support you in the daily grin...d. To give you tools and resources to make your life easier. These days I continue to work from home designing learning resources, supporting entrepreneurs with their creative needs and teaching yoga online to children, teens, and adults.more
mamateaches.com
6.3K 1.2K 2.5K 6 posts / month DA 33 Get Email Contact
Atlanta, Georgia, US
Hi! I'm Mary mother of a homeschooled, high schooler, a college student, and founder of the Homegrown Learner site dedicated to helping you grow y...our learners at home. On Homegrown Learners Blog one can find useful articles on homeschooling, lego learning, classical conversations, curriculum, and encouragement.more
homegrownlearners...
58.9K 8.3K 13.9K 1 post / quarter DA 40 Get Email Contact
Cleveland, Ohio, US
Hi! I'm Kim, Creator, and publisher at Life Over's, also a daycare and preschool owner, pastor's wife, music director, and homeschooling m...ama. I am committed to helping teachers make learning fun for every child. I love sharing my favorite hands-on activities with you!more
lifeovercs.com
25.9K 2.8K 2 posts / month DA 44 Get Email Contact
Cape Town, Western Cape, South Africa
We are an environmentally friendly, homeschooling family with se7en 1 kids and we blog from our seaside town, Fish Hoek, just south of Cape Town in So...uth Africa. We are a lifestyle blog and we write about our life and times as a family with a gang of kids. We have blogged about parenting and things to do with small kids our memories have been stored on our blog and we hope you enjoy them.more
se7en.org.za
1.4K 2 posts / month DA 37 Get Email Contact
New England, North Dakota, US
Hi, all! I'm Cait. I'm a school psychologist, mom to three amazing children, and an unexpected homeschooler. One can find our family's fav...orite resources, tips, and tricks on My Little Poppies Blog.more
my-little-poppies...
30.4K 6.7K 19K 2 posts / month DA 48 Get Email Contact
Nova Scotia, Canada
Hi, I'm Jen I help working moms juggle their careers, homeschool their kids, run their homes, and keep their sanity. If you are feeling overwhelme...d and don't know where to start, The Ultimate Checklist For Working And Homeschooling is for you! Inside you will find clickable links to articles that offer practical, actionable suggestions for the most common questions.more
practicalbydefault..
2K 2.7K 2 posts / week DA 33 Get Email Contact
North Carolina, US
Hi! I'm Becky, I am currently a homeschooling mama to four kiddos and the creator of This Reading Mama. I started blogging as a way to share ideas... with other parents, teachers, and tutors. It also deepened my passion for helping struggling learners in any way that I could in my little corner of the internet.more
thisreadingmama.co..
101.8K 3.9K 20.2K 2 posts / month DA 52 Get Email Contact
Butler, Pennsylvania, US
Rock Your Homeschool is owned by Amy Milicic, a former mental health therapist who turned homeschool soccer mom to 5 boys. Amy's passion is to hel...p homeschoolers find their groove by unlocking their unique potential. Get encouragement, support, & resources to help you on your homeschool journey.more
rockyourhomeschool..
37.1K 2.4K 2 posts / week DA 39 Get Email Contact
Hi, I am Jamie wife to my 'Mr. Right'. A momma of five. The Unlikely Homeschool is an online, faith-based site full of ideas, organizational tools, an...d printables for the busy homeschooling mom.more
theunlikelyhomesch..
50.9K 1.4K 22.7K 4 posts / month DA 38 Get Email Contact
Morehead City, North Carolina, US
Hi, I am Mary Ann Kelley the founder of The Homechool Mom. TheHomeSchoolMom is committed to offering reliable and accurate homeschooling information t...o all families, regardless of background, beliefs, or homeschooling style.more
thehomeschoolmom.c..
32.6K 2.8K 4 posts / month DA 50 Get Email Contact
Winston-Salem, North Carolina, US
Hey, there! I am Deana, and I'm 'The Frugal Homeschooling Mom.' The Blog covers free and Frugal Homeschool Resources. and shares free printables,... couponing tips, tricks, matchups, educational freebies for your homeschool family on a budget, and more!more
tfhsm.com
29.2K 2.2K 1K 4 posts / quarter DA 28 Get Email Contact
Illinois, US
Hi! I'm Gena, the mom of eight children, ages 21 down to 9. I have homeschooled them from the very beginning. My blog is a place to share my joy i...n my family, in my home, reviewing helpful homeschooling materials so you can make informed decisions, providing tips for homemaking, and sharing about our everyday life.more
ichoosejoy.org
4.9K 4K 4.6K 1 post / week DA 40 Get Email Contact
I'm Cindy West, a busy homeschooling mom to three active and wonderful children. We identify most with the Charlotte Mason style of schooling. Our... Journey Westward exists to encourage parents to homeschool creatively, abundantly, and joyfully. In our blog, we talk about education creatively and practically.more
ourjourneywestward..
7.6K 4.1K 1 post / week Oct 2006 DA 41 Get Email Contact
Canada
Hi, there I'm Lisa Marie a busy homeschooling mom of 5 kids ranging from preschool to high school. My mission is to help Canadian homeschooling fa...milies connect and also with companies and resources that will help them on their learning journey from start to finish. I want them to be able to find curriculum, materials, and resources that are relevant to them, their experiences, and their history.more
thecanadianhomesch..
12.2K 1.2K 1.9K 1 post / week DA 38 Get Email Contact
Manassas, Virginia, US
Hi, I'm Liesl homeschooling mom to 3 kids. In this blog, I wanted to highlight our homeschool activities rather than the kids themselves. We'v...e been documenting our homeschool journey and sharing ideas, activities, and printables. I am here for making Homeschooling hands-on, engaging, meaningful & memorable!more
homeschoolden.com
17.5K 1.4K 2 posts / month DA 26 Get Email Contact
South Carolina, US
I'm Heather Bowen Homeschool Mommy to two teenage daughters. My mission is to make it easier for you by providing proven sanity-saving tips, trick...s, and resources to help you navigate all seasons of this crazy, beautiful journey we call motherhood.more
momforallseasons.com
50.2K 3.1K 1 post / month DA 30 Get Email Contact
US
Hi! I am Adriana Zoder, a polyglot, homeschooling mom, author, speaker, blogger, and newspaper columnist. This blog tells the story of our homeschooli...ng journey while sharing ideas and information relating to homeschooling in general. I review curriculum, books, and educational kits, and experiment with different schedules and methods.more
homeschoolways.com
550 690 1 post / day DA 15 Get Email Contact
Texas City, Texas, US
Misty Leask is dedicated to sharing products, ideas and supporting year round homeschooling with an American touch to it whether veteran year round ho...meschoolers or homeschoolers researching year round homeschooling, YRH is designed to provide content, support and products for all homeschool families.more
yearroundhomeschoo..
9K 1.9K 1.7K 3 posts / month Aug 2014 DA 48 Get Email Contact
New York City, New York, US
Hi, I'm Heidi Ciravola. I am a mommy blogger and homeschool mother of 3. I love to read, blog, walk outside, & take photos. Follow my blog to get... the latest curriculum reviews and homeschool help. Plus inspiring themes such as holidays, high school, unit studies, and more!more
startsateight.com/..
6.3K 3K 1 post / month DA 37 Get Email Contact
7Sisters Homeschool provides curriculum, coaching, and encouragement for homeschooling all the way to high school graduation. It is our desire at 7Sis...ters Homeschool to share community, support, and resources with every homeschool family everywhere!more
7sistershomeschool..
5.4K 1.3K 1.5K 1 post / week DA 36 Get Email Contact
Missouri, US
I'm a Christian psychologist turned homeschooling mother of six. Dr. Melanie Wilson and fellow homeschoolers share articles, curriculum reviews, a...nd tips for saner homeschooling, living and I also look for sanity-saving ideas to use and share.more
homeschoolsanity.com
3K 1 post / week DA 20 Get Email Contact
US
I'm Amy, mom to 10 arrows! Raising Arrows is the ultimate resource for large family homeschooling and homemaking. As my family grew, my blog grew,... and now Raising Arrows is considered the go-to resource for homeschooling multiple ages! I am humbled and honored to be considered an expert in the large family homeschooling and homemaking world, and I am passionate about helping other moms become experts too!more
raisingarrows.net
34.8K 10.1K 6 posts / month DA 45 Get Email Contact
Pleasant Grove, Utah, US
Hi! I'm Karyn. I am a former teacher turned homeschool mom of four kids. My goal is to ease the burdens of educators by offering memorable learnin...g activities. Whether you are a homeschooler or a teacher, you will discover new ways to teach kids so they will love learning!more
teachbesideme.com
74K 16.1K 4 posts / week DA 58 Get Email Contact
North Carolina, US
Hi, I'm Emily. a homeschooling mom of two sharing practical ideas for home education and encouragement to help you make the most of the moments ar...ound the table.more
tablelifeblog.com/..
1.8K 3.1K 2K 2 posts / month DA 33 Get Email Contact
US
Hi I am Jenny am a wife, mother, homemaker, and homeschooler. We are here to help give you support and motivation along your homeschool journey.I also... love creating printable lesson packs, planners, and educational materials to help make your homeschooling days run more smoothly.more
therelaxedhomescho..
127.5K 455 3.4K 1 post / quarter DA 29 Get Email Contact
US
Hi, I am Monica Olivera and I'm a homeschooling mother of three, as well as a freelance education writer. This blog began as a way to share the ma...ny resources for Hispanic homeschoolers that I was slowly discovering through my own journey as a Latina homeschooling mom. Mommy Maestra provides educational resources and ideas in English and Spanish for parents raising bilingual children and tips for homeschooling parents for helping them teach their children English and Spanish.more
mommymaestra.com
10.9K 277 1 post / day Jun 2010 DA 44 Get Email Contact
Kentucky, US
Hi, there I'm Marcy the founder of Ben and Me. This blog is about the homeschooling journey of my ben with tips tricks insights and much more. Whe...n I'm not blogging, you might find me reading a good book while drinking sweet tea, or crocheting a baby blanket for a friend, neighbor, or our local hospital NICU.more
benandme.com
4.2K 10 posts / year DA 43 Get Email Contact
Hi! I'm Jennifer, I am a busy, homeschool mother of five amazing kiddos. My goal here on the blog is to help you homeschool with ease and creativi...ty by providing educational activities, crafty ideas, homeschool resources, and free printables that anyone with a heart can use to make learning fun and engaging.more
mamajenn.com/posts
6.7K 1K 4 posts / quarter DA 30 Get Email Contact
Indiana, US
Hi, I am Angie, mom to three entertaining kids is the founder of Real Life at Home. It's a place where I'll offer practical tips and advice, s...hare experiences, attempt to make you laugh now and then, share excellent posts in the homeschooling section from the former Homeschool Classroom writers, and even share all kinds of free printables.more
reallifeathome.com..
37.9K 10.5K 2 posts / week DA 49 Get Email Contact
My name is Richie. I'm just a traveling homeschooled Christian mom who wants to be the best mom possible for her kids. Additionally, I want to hel...p other traveling families and homeschool moms. My primary goal is to share our family experiences with you to serve as a resource and inspiration for your family traveling adventures along with your own homeschool journey.more
homeschoolandhumor..
869 328 563 1 post / month DA 23 Get Email Contact
Hi! My name is Jae and this is my blog about the learning adventure of my two kids. Pinay Homeschooler is a blog that shares homeschool and afterschoo...l activity of kids from babies to elementary level.more
pinayhomeschooler.com
25.1K 91 32.4K 2 posts / week Jul 2011 DA 38 Get Email Contact
Detroit, Michigan, US
Hi, I am Sarah Sarah a second-generation homeschooling mom. All Things with Purpose is a creative lifestyle blog, as a place to share DIY tutorials, t...ips, money-saving advice, and homeschooling resources. The purpose of this blog has very much remained the same, with an added emphasis on frugal family travel and RV renovating!more
allthingswithpurpo..
57.5K 735 3 posts / month DA 49 Get Email Contact
Midwest, Wyoming, US
Hey there! I'm Jacqueline Wilson, The mission of HomeschoolSuperFreak.com is to provide homeschool, education, and parenting content that is educa...tional, informational, helpful, or humorous to homeschool parents and educators of all belief systems and backgrounds.more
homeschoolsuperfre..
15.5K 1.2K 2.8K 2 posts / month DA 35 Get Email Contact
New York, US
Hi, I am Heather Woodie a homeschooling mom to fantastic four three in high school and one in middle school. Blog, She Wrote Embracing the Independen...t & Authentic Nature of Homeschooling. I'm on a mission to help families with Out-of-the-Box Teens homeschool high school with peace and confidencemore
blogshewrote.org/blog
3.1K 1.2K 1.9K 1 post / month DA 38 Get Email Contact
Hi, I'm Amy, founder of home/school/life.home/school/life is the smart, fun secular homeschool magazine for families who learn together. Its blog ...provides resources for homeschooling families. We bring together the best news, resources, and recommendations to help you create education as one-of-a-kind as your family.more
homeschoollifemag...
4.5K 961 384 8 posts / month DA 29 Get Email Contact
I'm Alicia Hutchinson founder of Living Well Learning Well which is a wonderful community full of tips and encouragement and inspiration for thi...s great journey that is homeschoolingmore
aliciahutchinson.com
4.2K 13.5K 1 post / week DA 34 Get Email Contact
Connecticut, US
Alexandra Kulick is an author, mother, and wife. She has written a wide variety of books on topics ranging from pregnancy to biblical studies, french ...curriculum, rhyming children's tales, and everything else in between. When she's not writing or homeschooling her five children, she enjoys spending time exploring the outdoors, quilting, and starting DIY projects but never finishing them.more
alexandrakulick.co..
967 1 post / quarter DA 12 Get Email Contact
Hi, I'm Bekki, A professional Nerf Buller Dodging Homeschool Mom of five sons! My passion is to help homeschooling moms educate their kids from th...e inside out. I create classes, printables, books, and resources to encourage Christian homeschool moms to trust the Lord in their journey.more
abetterwaytohomesc..
5.1K 236 5 posts / week DA 26 Get Email Contact
Hi! I'm Sara, a teacher-turned-homeschool-mom who loves the benefits a balanced approach to technology can bring to homeschooling. My goal is to i...nspire and equip you to add valuable digital learning experiences to your homeschool.more
techiehomeschoolmo..
6.6K 559 2.4K 7 posts / month DA 39 Get Email Contact
In this blog, Shawna writes about special needs, homeschooling and the messiness of motherhood. Different By Design Learning helps you feel a little ...lighter, more encouraged, and determined to live with hope.more
differentbydesignl..
537 6K 1 post / month Mar 2014 DA 34 Get Email Contact
US
Hey friends! I am Clarissa R. West. On this website, you'll find practical tips & biblical encouragement for the stay-at-home-life - marriage, hom...eschooling, homemaking, homesteading, thriving with medical/special needs children, & living with grief - from a mama like you who is just doing her best and praying it's blessed.more
clarissarwest.com
2.7K 3.8K 1 post / week DA 27 Get Email Contact
Knysna, Western Cape, South Africa
Hello there! I am Charlotte founder of My Little Home School and a working homeschool mom. I hope you find content to inspire, help and motivate you... along your homeschooling journey! I've pivoted the blog more towards serving moms like me.more
mylittlehomeschool..
902 283 4.3M 1 post / month DA 22 Get Email Contact
Utah, US
On Orison Orchards, Amy shares homeschooling inspiration, advice, and resources. She would like to give every mom the confidence to homeschool in the ...way that best suits her own family. She is committed to connecting other homeschoolers and building community.more
orisonorchards.com
7.9K 2.2K 2 posts / quarter DA 28 Get Email Contact
South Africa
Hello there! Nadene here I am veteran homeschool teacher, educating my children from kindergarten to graduation. I love to encourage, equip and inspi...re homeschool parents in their homeschooling journey. My Charlotte Mason-inspired blog is a treasure trove of practical tips, art & projects, free pages & and high-quality educational packages for homeschooling.more
practicalpages.wor..
1.3K 1 post / month DA 38 Get Email Contact
Nashville, Tennessee, US
Hey! I am Latonya, I started Joy in the Ordinary to write about my journey as a homeschool mom and about my authentic journey of pursuing life with ho...pe and purpose. Joy in the Ordinary is an awesome resource for homeschooling moms and women making time to pursue their gifts. I provide practical tips about making the most out of the life that has been gifted no matter one's station in life- homeschooling, not homeschooling, working from home, or not working at home.more
joyintheordinary.c..
661 696 2.1K 6 posts / year DA 30 Get Email Contact
Dallas, Texas, US
I'm Amanda, a homeschool mom with over 12 years of experience. Wander Homeschooling is a hub of homeschool curriculum reviews and free homeschooli...ng printables and resources for your family.more
wanderhomeschoolin..
57 270 1 post / quarter DA 31 Get Email Contact
Pacific, Missouri, US
Sara Dennis aims to give helpful and practical advice for simplifying and organizing readers homeschooling activities. She loves to chat over coffee a...bout organizing and simplifying the homeschool to give kids an excellent classical education at home.more
classicallyhomesch..
2.7K 389 2 posts / month Oct 2013 DA 32 Get Email Contact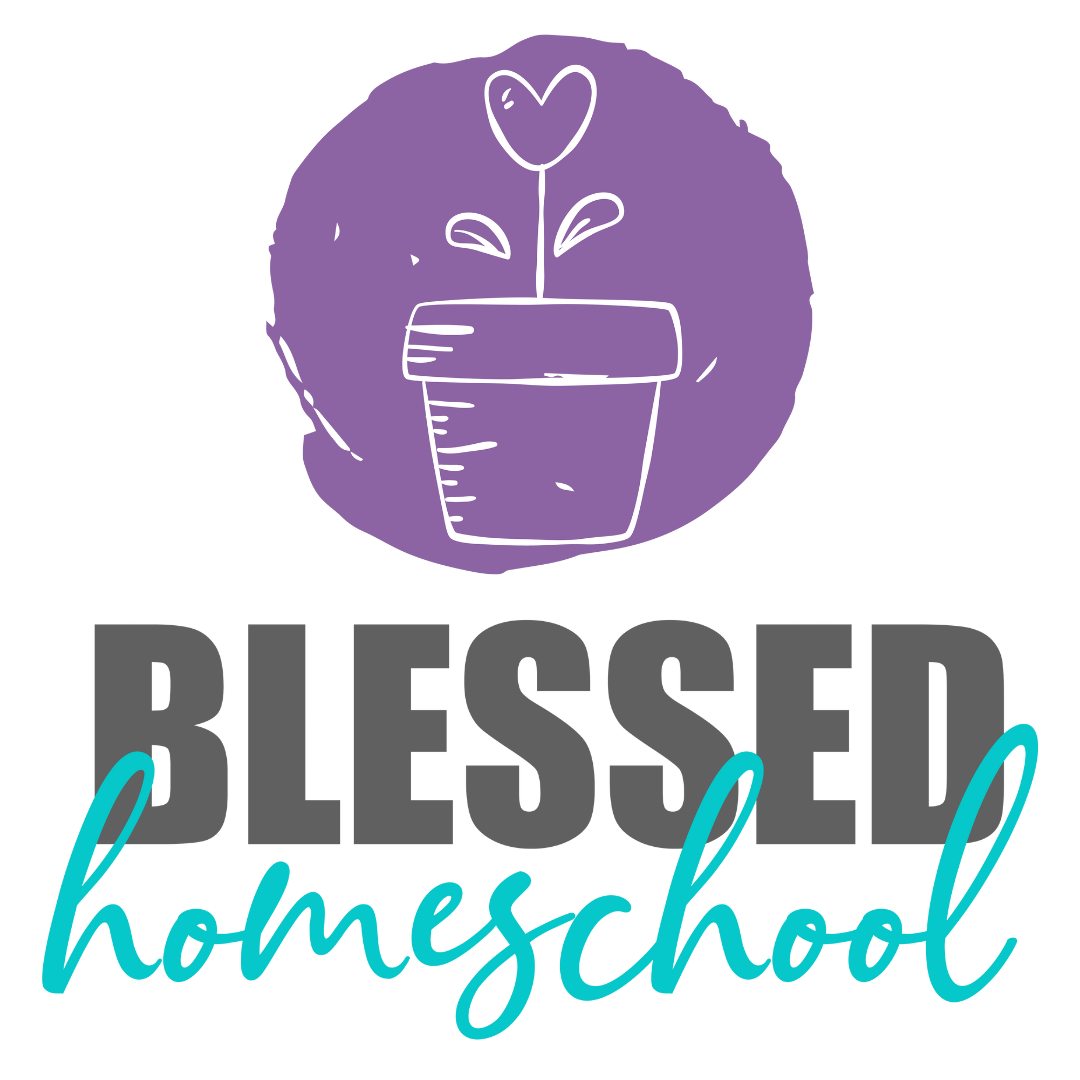 Sara is a math teacher-turned homeschool mom to four kids (including a set of twins!). She loves encouraging other moms on their homeschool journeys ...and offers tips, printables, and more on her blog Blessed Homeschool.more
blessedhomeschool...
1.9K 36 1.3K 1 post / week DA 23 Get Email Contact
Romania
I'm Laura, a homeschool mom, and photographer from Europe. Welcome to my homeschool blog, Monkey And Mom. This blog encapsulates all we are as a h...omeschool family and I hope you find inspiration and help here. Homeschooling has given us the opportunity to grow so much and I want to share all that with you. Please read all my homeschool blog posts by subject or grade level.more
monkeyandmom.com/a..
1.3K 4 1.1K 1 post / week DA 12 Get Email Contact
Hi, I'm Mary Wilson a homeschooling mom of four kids, an avid reader, and an online book club teacher. My goal is to support your homeschooling li...festyle with resources, tips, and encouragement.more
maryhannawilson.co..
8.1K 3 4 posts / month DA 31 Get Email Contact
Hi there, I'm Lara. A real-life homeschool mama just like you. Everyday Graces Homeschool is your resource for delightful and joy-filled homeschoo...l days, Charlotte Mason resources, and A Gentle Advent curriculum.more
laramolettiere.com..
1 post / month DA 37 Get Email Contact
Abbotsford, British Columbia, Canada
I'm Ana Willis. Say goodbye to your homeschool frustrations and overwhelm! I help moms follow a clear step-by-step homeschool success path, grow their... faith and knowledge of God's Word, and thrive in fulfilling their calling as a mom! Read my blog for tips on being a good mom, homeschooling, and more!more
theycallmeblessed...
18K 4.3M 1 post / quarter DA 32 Get Email Contact
Canada
Hi! I'm Chantel, wife, mother, jill-of-all-trades and founder of this site. I'm a teacher turned homeschooling mother. I started researching a...ll things homeschooling about four years before we even started homeschooling and this site was born out of my desire to give back some of what I've learned and share the journey along the way.more
intentionalhomesch..
629 1 post / week DA 41 Get Email Contact
I am Courtney, a Jesus-pursuing, native Texan, homeschool mom of three, and I believe homeschooling can be a peaceful and productive rhythm. I help ne...w and not-so-new home school parents get homeschooling right by teaching them the steps too.more
gracegrowedify.com..
1.8K 2.2K 2 posts / quarter Jul 2016 DA 26 Get Email Contact
US
My name is Amber O'Neal Johnston, and I started this blog as a way to document and discuss the joys and trials of raising my kids to love themselves a...nd others. Along with advice and inspiration, I as a mom of four offer a path forward for parents of all backgrounds who are craving a life-giving home that fosters values of diversity, kinship, equity, and inclusion.more
heritagemom.com/blog
4.7K 35K 1 post / month DA 40 Get Email Contact
Florida, New York, US
Hello! I am Melissa, a wife, and mom of two beautiful boys. I created this blog to share our journey in homeschooling, motherhood, and family life wit...h you.more
thehomeschoolmomma..
2.2K 724 3 posts / month DA 3 Get Email Contact
Mentor, Ohio, US
Hey! I'm Christine creator of the Rabbit Trails curriculum. I am passionate about building community with other homeschool moms. That's why th...is entire blog exists! The blog provides tips I have for navigating this bit of life and all of the homeschooling adventures you are going to explore.more
rabbittrailshomesc..
6.4K 2.4K 1 post / month DA 21 Get Email Contact
US
Hey! My name is Caitlyn and I'm the creator of DDCHomeschool. I've been homeschooling my kids since 2012. Things I like to share include:Homes...chooling, Curriculum, Books, Lesson Planning,Planners, Fiber Arts, and Other random things I find interesting.more
ddchomeschool.com
1.2K 2 posts / quarter DA 6 Get Email Contact
Texas, Queensland, Australia
Hi, I'm Ticia! These are the adventures of my family in life and learning. I write primarily about the books we read, history lessons, and our hom...eschool Bible with random posts about books we've found, crafts we've done, and other things that catch my interest thrown in.more
ticiamessing.com
3.3K 1 post / day DA 1 Get Email Contact
---
Homeschool Mom
Bloggers
Top Authors, Journalists, and Publishers covering Homeschool Mom.
Get Spreadsheet
Load 51 to 100
of 376 Bloggers
---